2021 Trent Severn Waterway & Lake Simcoe
Stretching 240 miles between Trenton and Port Severn, the historic Trent-Severn Waterway is one of the most popular boating destinations in Canada. Our PORTS Cruising Guide to the Trent-Severn Waterway points out exactly where to find the marinas, anchorages, locks, restaurants, fuel and supplies all along the way – including Lake Simcoe. Complete GPS coordinates, a handy distance chart and aerial photos give you everything you need to plan your own Trent-Severn adventure.
In the 2021 guide, you will find updated aerial photos, completely updated information, great new photography and a Coffee Table worthy cover.
The greatest addition to the 2021 guide is the FREE mobile app download. Each print guide comes with a single i0s/Android download for your tablet.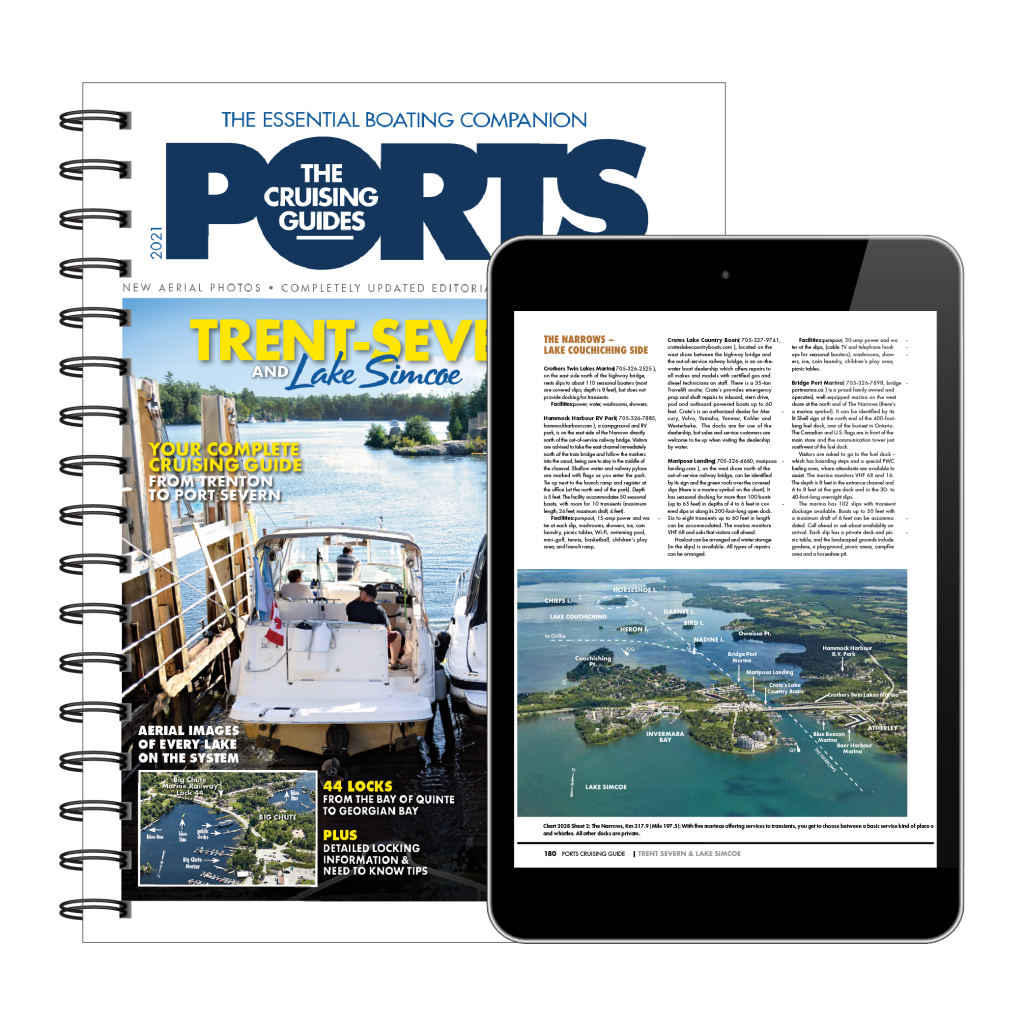 ---